Apollo Rendezvous 2010
The Miami Valley Astronomical Society
and
The Astronomical League
Great Lakes Region
Presents
The 40th Annual Apollo Rendezvous Telescope Convention & GreatCon 2010
Hosted by
June 11-12, 2010
Apollo Rendezvous is one of the premier annual gatherings of amateur astronomers in the United States. Each year these amateur astronomers meet with friends and colleagues from around the country and the world at the birthplace of aviation, Dayton, Ohio.
Come help us celebrate our 40th Anniversary!
This years event has 5 great speakers talking on a wide range of topics Vendors, Door Prizes, Raffles Swap Meet, Barn door Tracker Display And of course our Star Gaze and BBQ at John Bryan State Park Observatory
Door Prizes
Apollo Rendezvous wouldn't be what it is without door prizes. So even during these troubling times of economic uncertainty we hope to offer some wonderful door prizes provided by the MVAS, our vendors, and friends in the astronomic community. Door Prizes will be drawn at the conclusion of our speaker session on Saturday.
Raffle
Once again we have several items we will be raffling off. Watch the website for a list of items we will be raffling off.

"Sunwatch"
Speaker: Wade Allen
Wade Allen grew up during the space program that stirred his interest in astronomy. Although he was not accepted as an astronaut due to vision restrictions, Wade has been working with the public teaching astronomy from preschoolers to college courses through informal to structured lectures over thirty years. After a career of Engineering, he became Curator of Astronomy at the Dayton Museum of Natural History, later the Boonshoft Museum of Discovery, after twenty years of volunteering. Wade currently lectures at John Bryan State Park and Greene County Parks. He has traveled to many of the major observatories such as Palomar, Yerkes, Lick and Mount Wilson. He attended the JPL Educators' Conference for the Voyager flyby of Neptune, and has been to two total solar eclipses in 1979 and 1991. Over the years, Wade has collected over 400 astronomy publications and hopes to write his own astronomy book for his astronomy class.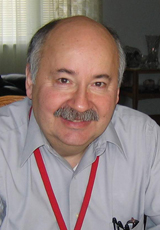 "The Chiefspiegler"
Speaker: Ed Jones
Ed graduated from Kent State in 1971 with a degree in biology. He moved to Dayton in 1976 and was a members of the Miami Valley Astronomical Society and was active in telescope making. As an aside, Ed moved the French telescope to John Bryan Observatory. In 1981 Dick Wessling recruited him to work at U.S. Precision Lens in Cincinnati, OH where he worked until it closed in 2009. At U.S. Precision Lens he learned optical fabrication and became an optician working prototyping new lens designs and in R&D. He also became interested in optical design software both at work and at home designing telescope design. In 2005 he discovered the Jones-Herschelian telescope which he named the Chief.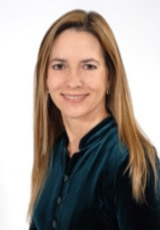 "Satellite Tracking With Optical Telescopes"
Speaker: Dr. Tamara Whitacre Payne
Dr. Tamara (Mara) Whitacre Payne grew up in Kansas City and her father, a watchmaker, got her interested in the Apollo Space Program and Astronomy. She graduated from University of Kansas with a Master's degree in Computational Physics and Astronomy. While there she was the president of the local amateur astronomy club, the Astronomy Associates of Lawrence. At this club, she learned about the night sky, observing techniques, and operating and maintaining telescopes and observatories, star parties, and public lectures. She also directed summer workshops for elementary students in Physics and Astronomy, and was the lead instructor for the KU Summer Astronomy Camp for high school students. She was granted the N. Wyman Storer award for Outstanding Public Service in Astronomy and the Outstanding Teaching Assistant Award. For her master's thesis work, she observed with the .9-meter telescope at the Cerro Tololo Observatory in Chile and studied the pre-Main Sequence population of the open cluster NGC3293.
Mara then went to New Mexico State University for her doctorate work. Her research explorations included astrometry and planetary atmospheres, and class projects using the 1-meter telescope at the Blue Mesa Observatory. After a summer research position at the National Solar Observatory, she decided to pursue the study of solar energetic phenomena in the chromosphere and photosphere for her dissertation. She was awarded an Air Force Palace Knight position to complete her research and study space weather and solar energetic activity prediction methods, which launched her career as an Air Force civilian. She was part of the Air Force Laboratory Star Team awarded for research in solar environmental disturbances. She completed her dissertation work in 1993. It involved a coordinated observations campaign of a selected solar active region in three major wavelength regimes: soft x-rays, visible, and radio; using a space-based telescope (YOHKOH), the Vacuum Tower Telescope at Sunspot, New Mexico, and the Very Large Array (VLA) telescope near Socorro, New Mexico.
After graduation, she moved to Albuquerque, New Mexico and then Maui, Hawaii, to participate in research efforts to explore the spectral characteristics of satellites using the skills she developed in multiwavelength analysis. She has worked in this field for fourteen years during which, she's had observing experience on the several Air Force telescopes. While in Albuquerque, she was a research associate for the University of New Mexico Institute for Astrophysics. She taught introductory astronomy and observed with the UNM Capilla Peak Observatory's 1.2-meter telescope. She moved to Dayton, Ohio last year to continue this research with her colleague, Dr. Anil Chaudhary at Applied Optimization. As part of her responsibilities, she leads the development of two telescope systems, one of which is located at John Bryan Observatory. This research supports the global and national need to track and monitor all man-made objects in space in order to protect human life and billions of dollars of assets world-wide.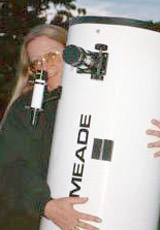 "Moonwalk With Your Eyes"
Speaker: Tammy Plotner
Tammy is the President of Richland Astronomical Society at Warren Rupp Observatory and the Executive Secretary of the Astronomical League. She serves the astronomy world in many capacities, such as an editor for NASA Space Place columns, a Night Sky Network coordinator and presenter and a tireless outreach worker. She belongs to many organizations, such as AAVSO, ALPO, LTPR, etc. Tammy has won numerous observing awards and is currently the only woman to have achieved Comet Hunter's gold status. She is also the author of 9 popular astronomy books, a staff writer for the popular on-line space news website "Universe Today" and a very proud employee of Oceanside Photo and Telescope (OPT).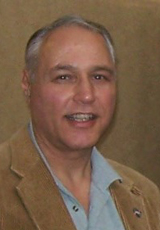 "NASA and the James Webb Space Telescope"
Speaker: Jim Simek

Mr. Simek is a Facilities Operations Specialist in the Facilities and Test Directorate. He joined the staff of the National Aeronautics and Space Administration's Lewis Research Center in January 1977. [In March 1999, the Lewis Research Center was renamed the John H. Glenn Research Center at Lewis Field.]
He began his NASA career as an apprentice electronics technician and became a journeyman electronics systems mechanic, where he worked in several propulsion systems laboratories, wind tunnels and engine research facilities. His awards and honors include Research Team awards for use of sophisticated electronics, and he was recognized in individual and team awards in the telecommunications area. He has also been recognized for making contributions to real property accounting and the total quality initiative with Special Act or Service awards.
Mr. Simek has performed contract administration for metrology, telecommunications and real estate. He is currently involved in oversight of facilities operations where he provides direction for task management and quality assurance of work efforts for maintenance and repair activities. This is vital to assure safe, reliable, operational facilities and systems to support Research and Development missions of the Center.
Mr. Simek served in the U. S. Air Force as a Radio Maintenance Technician. He was a member of the Air Force Reserve for 30 years and was a Configuration Control Manager for the Air Intelligence Agency as a Chief Master Sergeant. A native of Cleveland, Ohio, Mr. Simek earned a Master of Business Administration degree in 1990 from Cleveland State University and has taught at Cleveland State University. He has been a leader in Boy Scouts, Girl Scouts and NASA Glenn's Explorer program. He is also a part-time electronics, math and physics instructor.
Jim enjoys communicating about NASA activities and programs to business groups, schools and professional organizations through his community involvement in the NASA Speakers Bureau.
Mr. Simek and his family reside in Cleveland, OH he has three children Mike, Theresa & Christine.
Barn Door Tracker Display
Several MVAS members have built barn door tracker and will display the results of their efforts. Visit the display and see what they came up with.
Food and Drink
A box lunch will be available for purchase in advance. Please see registration lunch form for choices.
Vendors
As always we will have vendors on site to help with your astronomy needs. Watch the website for a list of vendors who will be attending.
Swap Meet
We will once again have an area set up for our Swap Meet. Have any items your not using? Bring them to the swap meet to sell. Please mark the registration for if you are planning on participating.
Stargaze and BBQ
As with past Apollo Rendezvous we will hold a star gaze and BBQ for all who attend Apollo Rendezvous on Saturday night. This is held at our dark sky site at John Bryan State Park Observatory. Bring your scope or check out the views from the many club scopes we will have on display. See the BBQ link for more details.
For Information on Apollo Rendezvous contact Linda at
ar@mvas.org