Apollo Rendezvous 2013
The Miami Valley Astronomical Society
Presents
The 43rd Annual Apollo Rendezvous
at
and
John Bryan Observatory June 7, 2013, 6:00 PM to Midnight June 8, 2013, 5:00 PM to Midnight
Apollo Rendezvous is one of the noted annual gatherings of amateur astronomers in the Midwest. Each year, amateur astronomers join with friends and colleagues from around the world at the birthplace of aviation, Dayton, Ohio.
Once again, Apollo Rendezvous is being held at two locations: Friday night, June 7th is at our dark sky location, John Bryan State Park Observatory in Yellow Springs, OH and Saturday, June 8th at the Boonshoft Museum of Discovery.
Friday's activities at John Bryan Observatory feature noted astrophotographer, author and amateur astronomer, Doug Zubenel presenting "Leslie C. Peltier: A Personal Retrospective." Doug will share his experiences of working with Mr. Peltier, considered "the world's greatest non-professional astronomer" and how he motivated him to persue his love of the night sky. Since the Observatory is home of the Leslie C Petltier, Merry-Go-Round, what better location for this talk?
Club Member Lori Cutright will also be giving a talk and doing an Astronomy Quiz.
Door prizes and a raffle prize, delicious food provided for the cook out, a swap meet and facility tours including Peltier's Merry-Go-Round observatory round out Friday's activities ,capped off by an evening of star gazing--weather permitting of course.
Saturday kicks off at 9:00 AM, at the Boonshoft Museum of Discovery, with presentations scheduled throughout the day on astrophotography and radio astronomy by Doug Zubenel, and William Dean respectively. Vendors, planetarium shows, door prizes, raffle, and ending the evening again at our dark sky site, John Bryan State Park Observatory with a BBQ and an evening of star gazing.
Late addition
Doug Zubenel is bringing his "PlanetCatcher," a 12.5" f/10 GEM Newtonian. This instrument won 2nd place for optics and mechanics (optics for me, mechanics for my long-time friend Mike Larkin) at the 2006 Stellafane. The telescope was featured in Gary Seronik's Telescope Workshop in the June 2011 issue of S&T, p. 66-67.
Rick Hunter from the Cincinnati Observatory is presenting a talk on various Mars mission's science payloads and instruments. More info and his bio to follow!
Vendors
This year's vendors, committed to fill your astronomy needs.
Swap Meet
We will once again have an area set up on Friday night at John Bryan State Park Observatory, for our Swap Meet. Have any items your not using? Bring them to the swap meet to sell. Please mark the registration if you plan to participate.
Food and Drink
A box lunch will be available for purchase in advance. Please see the Box Lunch Order Form for choices.
Door Prizes
Apollo Rendezvous once again offers cool door prizes. Many vendors have supplied us with great astronomical items to be given away. Door prizes will be drawn at the conclusion of the event at the Boonshoft Museum of Discovery. You must be present to win.
Raffle
Raffle prizes always generate interest and robust ticket sales. Watch the website for a list of raffle items and as always, you must be present to win.
Check out the complete list of door and raffle prizes, the donors and the days they'll be given away.
Stargaze and BBQ
Apollo Rendezvous is capped off by a star gaze and BBQ on Saturday night for all who attend. Both activities are held at our dark sky site, John Bryan Observatory, inside John Bryan State Park. Bring your scope or check out the views from the many club scopes on display--weather permitting of course.
Camping at John Bryan Observatory
There will be NO camping at John Bryan Observatory on Friday night. If you wish to camp, you may do so at the park's campground located on the right as you enter the park. Check with the Park Office upon arrival. Reservations can be made online at http://www.ohio.reserveworld.com/SearchCriteria.aspx?PropertyType=R&pk_id=63
Friday's Presentations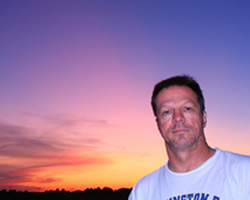 "Leslie C. Peltier: A Personal Retrospective"
Speaker: Doug Zubenel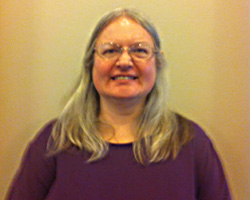 Speaker: Lori Cutright
Saturday's Presentations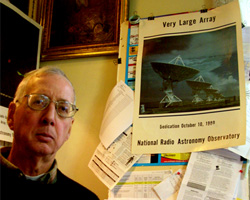 "Radio Astronomy--The Amateur View"
Speaker: William Dean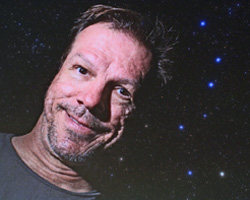 "Astrophotography"
Speaker: Doug Zubenel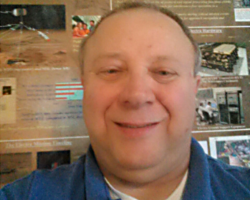 "Mars Instrument Packages"
Speaker: Rick Hunter
Locations
Boonshoft Museum of Discovery
2600 DeWeese Pkwy.
Dayton, OH 45405
John Bryan State Park
3790 State Route 370
Yellow Springs, OH 45387
For Information on Apollo Rendezvous contact Linda Weiss at
ar@mvas.org